Canon vs. Epson – Which Is the Better Printer Option For Edible Printing Requirements?
When you decide to buy a printer for edible or ordinary printing, some of the primary aspects that need to be taken care of are maintenance concerns, cost, and features. You should only go for a particular model of a printer when you are completely satisfied on all these fronts.

The personalized edible printing market is dominated by Canon and Epson and while both of them are trusted names when it comes to quality printers, here are eight facts that you should consider before making up your mind:
1. Canon printers are user-friendly when we talk in terms of edible image editing and edible printing. They are better in terms of setting and adjusting the colors. Another advantage is that they have an LED screen on the front panel to manage operations.
2. The main advantage of using Canon printers is loading the paper through the rear tray. The top loading feature to load frosting sheets makes it the winner over Epson edible printers. You can now feed edible frosting sheets from the top back feeder tray and get printed edible image from front output tray, which means your frosting sheet will not roll inside the printer. This will reduce the chances of getting your sheet stuck or cracked inside the edible printer, reducing the chance of paper jams. No more wasting money and time fixing the paper jams.
3. Canon edible printer comes with a removable printhead that can be removed easily by the user in minutes without any hassle by looking at our user manual and videos. The printhead in Epson printers is not that easy to remove and requires a technician for the job. Also, the Canon printhead is quite long lasting while the Epson one is durable, though doesn't last for long.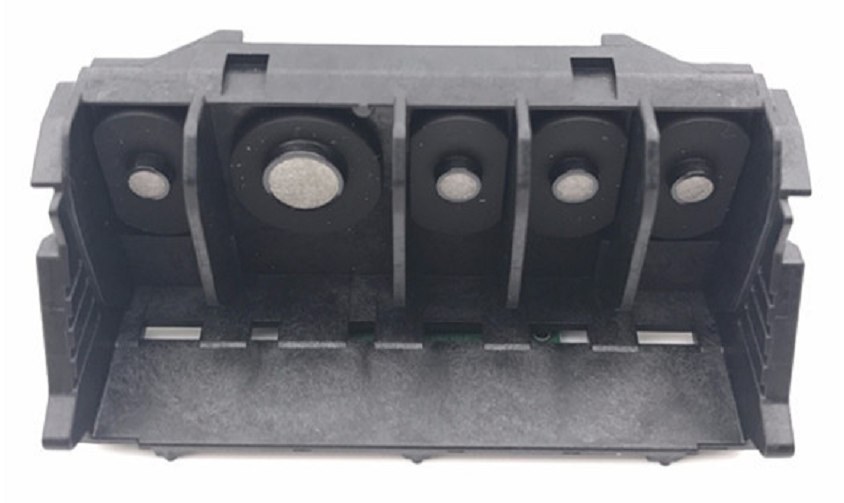 4. The printhead of the Canon printers doesn't clog often whereas the Epson printhead has a tendency to clog quite often.
5. The printing speed of Canon models is considerably faster than the Epson ones when compared in the same price range. The fast speed doesn't affect the quality of the prints and they still come out in vibrant colors.
6. Canon has a feature of Photoshop Plug-in that allows printing in true 16-bit. This allows the printer to print even low-resolution pictures in high quality. Epson printers can print images in good quality that have a high or medium resolution.
7. Both Canon and Epson printers can be used for printing on edible sheets like wafer papers and frosting sheets. However, chocolate transfer sheets can only be used with Canon edible printers for your edible ink printing. Epson printers are unable to grab on these sheets, thereby unable to feed them through the printer. It is because these sheets are slippery, like transparent sheets, and Epson printers are not great at being able to print on such papers.
8. Lastly, if you are planning to save money by refilling your own edible ink cartridges, our best recommendation is to go for Canon edible printers only. Canon edible cartridges are refillable and they come with ARC chip ( Auto Reset Chips). You just need to remove the refill plug and with the help of refilling injector, easily pour the edible ink. Refilling the Epson edible ink cartridges are difficult and many of their models do not support ARC chip.
However, there is not much difference in the price of both brands' printers. If you are intending to print on chocolate transfer sheets along with wafer papers and frosting sheets, buying a Canon printer is recommended.