Shipping Information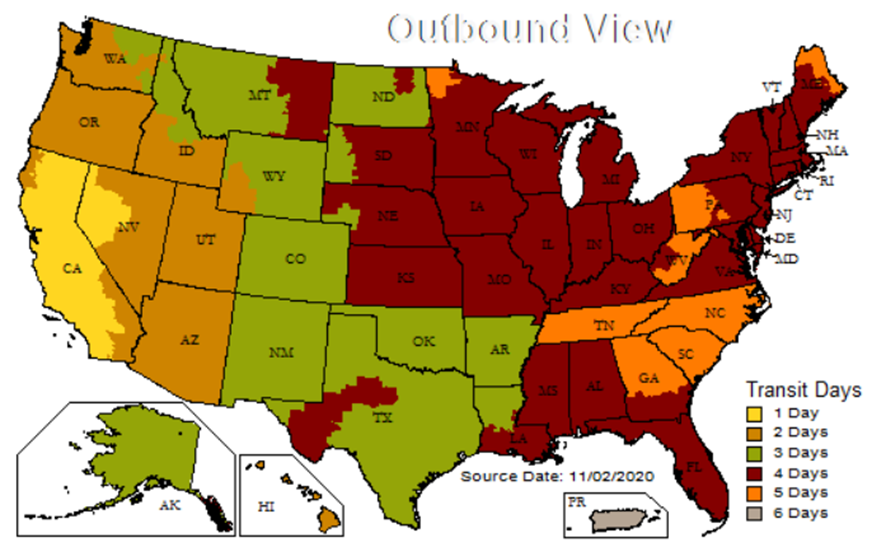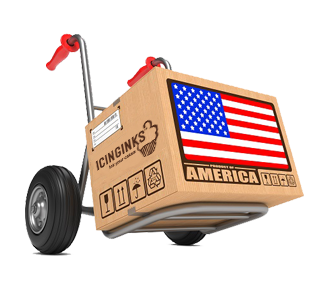 SHIPPING WITHIN USA -
We offer free shipping over $99 order value (USA Continental only) with delivery time of be 3-7 business days.All orders are shipped from California, If your order is within California your order will be delivered in 2-4 business days and other zones (CST,MST, and EST) it may take 5-7 business days maximum with free ground shipping. We do have Saturday delivery as well at additional cost. We understand that getting your items ASAP is important to you, so we make every effort to ship your order on the same or next business day.
FASTER SHIPPING METHODS
We do have express delivery by Overnight, 2nd-Day, or 3rd-Day service at additional charge. You can select the faster shipping method that you need using shipping options listed at the time of checkout you may even call us for shipping charges at our Toll-Free (844) 618-6818. Orders placed with expedited shipping before 12:30 pm California Time (PST) time will ship on the same day.
The rate charged for the shipping of your order is based on the weight of your products, and your location. Before the final checkout page, you will see a list of shipping options and prices, and you will have a chance not to place your order if you decide not to Shipping Rates
SHIPPING CARRIERS
We use the following carriers to deliver our orders:
We are happy to deliver to P.O Box, FPO, APO addresses as well.
Standard shipping is done via all major ground carriers, including FedEx, UPS, United States Postal Service (USPS), DHL and UPS SmartPost (which uses the U.S Postal Service for final delivery to the package destination). Once your order leaves our warehouse, transit time is up to 4 to 7 business days within the 48 continental U.S., based on your location.
LOW COST INTERNATIONAL SHIPPING - We have introduced "Low Cost International Shipping" method for our international customers with shipping charges starts from $4* on your favorite edible printing cake decorating tools and supplies. This method works best for the products upto 4.4 lbs (you can place multiple orders to keep the weight below 4.4lbs per order to get Low Cost shipping charges)
SHIPPING WITHIN CANADA USING UPS/USPS -
Shipping time to Canada may take 7-14 business days with standard ground shipping, and priority can take up to 4-7 business days. We do have faster shipping methods as well at additional cost.
SHIPPING OPTIONS FOR HAWAII, ALASKA, PUERTO RICO, US VIRGIN ISLANDS
Low rates of Shipping start from $6.99 to deliver in these areas, and that would take 6-8 business days. Shipping charges may change with the weight of the parcel.
WE SHIP WORLDWIDE
For international orders it may take 10-15 business days with standard shipping, and the shipping charges depend on upon weight of the parcel. Our goal is to offer you the best shipping options, no matter where you live. Every day, we deliver to hundreds of customers across the USA, ensuring that we provide the very highest levels of responsiveness to you at all times.
ORDER TRACKING
Once your order is shipped, we will update you with the tracking information via email.
BACKORDERS
If an item goes on backorder, we will ship you the part of your order that is in stock. When the item becomes available, we will ship the rest of your order. You will not be charged any additional shipping and handling for the second shipment.